Our Doctors
Looking for a doctor in Long Island? At Heart and Health Medical, we have four convenient locations in Plainview, North Babylon, Middle Island, and Massapequa, making it easy to find a top doctor nearby.
Our clinics also offer a variety of other medical services, ranging from family medicine to podiatry. The knowledgeable doctors and staff provide personalized attention fit the needs of each individual patient. Our cardiologists, podiatrist, and family medicine physicians can see to all of your health care needs. Heart and Health Medical delivers comprehensive and compassionate health care to patients all across Long Island. We are very proud to call ourselves a Long Island Doctor.
The practice administers many tests including Carotid Doppler, Echocardiogram, Radiation Free and Nuclear Stress Testing, Holter and Event Monitoring, Metabolic Testing, and Peripheral Vascular Studies in our convenient North Babylon office, conveniently located in central Long Island.
Heart and Health works together with your primary care doctor to help care for your heart and your overall well-being for a longer and healthier life. Heart and Health has won the Patient Choice Award in 2008, 2009 and 2010 and Dr. Kavesteen is recognized as a "Leading Physician of the World" and the "Top Cardiologist in Babylon, NY" by the International Association of Cardiologists, and as "One of America's Top Cardiologists 2010" by the Consumers' Research Council of America. He was also rewarded 2013 - Best of Long Island Cardiologist by The Long Island Press.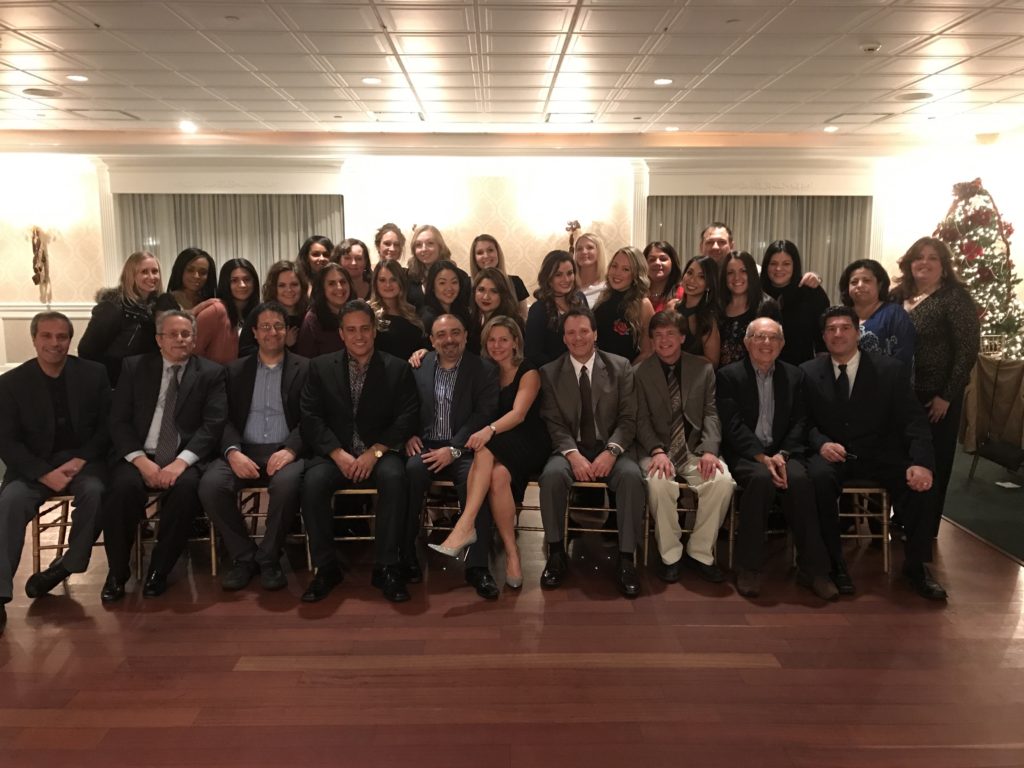 ---
The Cardiologists:
David Kavesteen, MD, FACC, FCCP
Board Certified in Cardiovascular Diseases & Nuclear Cardiology
Heart and Health Founder and lead Cardiologist, Dr. David Kavesteen, received his Bachelor of Science in Biochemistry from SUNY Stony Brook. He pursued his passion for medicine at SUNY Health Science Center's School of Medicine in Brooklyn, NY, and completed his internal medicine internship and residency at the prestigious New York University Medical Center. Dr. Kavesteen continued with further education in cardiovascular diseases and nuclear cardiology, completing his fellowship training at Maimonides Medical Center. He has received numerous awards, and published many medical articles, and founded Heart and Health to pursue his holistic, preventative approach to cardiology.
Anthony Spera, MD, FACC
Board Certified in Cardiovascular Diseases
Dr. Anthony Spera has been practicing cardiology for over 20 years. He received his Bachelor of Science in Biology from Adelphi University in Garden City, NY. He went on to pursue his passion for medicine at SUNY Health Sciences Center's College of Medicine in Brooklyn, NY, and completed his internal medicine internship at Long Island Jewish Medical Center in New Hyde Park, NY. Dr. Spera then completed his fellowship in cardiology at Nassau County Medical Center in East Meadow, NY. He is a Fellow of the American College of Cardiology and the American College of Chest Physicians, and a member of the American Medical Association, the American College of Physicians, and the American Heart Association.
Brian Galler, DO, FACC
Board Certified in Cardiovascular Diseases, Echocardiography, Nuclear Cardiology, Interventional Cardiology, and Internal Medicine
Dr. Brian Galler graduated from the University of Pennsylvania in 2002 before pursuing his dream of becoming a physician at the Philadelphia College of Osteopathic Medicine. Upon graduating in 2006, he completed his Residency training in Internal Medicine at the University of Medicine and Dentistry of New Jersey School of Osteopathic Medicine. Dr. Galler completed his Cardiovascular Diseases Fellowship training at Oakwood Southshore Medical Center in Trenton, Michigan, and then returned to New York to complete his Interventional Cardiology training at Winthrop University Hospital. Dr. Galler is Board Certified in Internal Medicine, Cardiology, Interventional Cardiology, Nuclear Cardiology, and Echocardiography, and has a special interest in Peripheral Vascular Disease. He combines his holistic, patient-centered approach to disease management with advanced training in most invasive procedures.
Steven Galler, DO, FACOI
Board Certified in Internal Medicine, Additional Training in Cardiology
Cardiologist Dr. Steven Galler brings 40 years of clinical experience in Cardiology and Internal Medicine to Heart and Health. After graduating as valedictorian from the Philadelphia College of Osteopathic Medicine in 1973, he spent 4 years training in Internal Medicine and Cardiology in Michigan. He then returned home to Long Island, where he entered clinical practice as a cardiologist. He is Board Certified in Internal Medicine and has a special interest in Clinical Cardiology and Cardiovascular Diseases. He has spent 40 years providing care to his community, during which time, he has served as the Chairman of the Department of Medicine at Massapequa General Hospital and was Associate Director of Cardiology at New Island Hospital. He is proud to join Heart and Health to continue to provide a high level of Cardiology care here on Long Island.
---
Asthma / Allergy / Immunology Doctors:

Dr. Louis E. Guida Jr., MD
Dr. Louis E. Guida Jr., was awarded his medical degree from St. George's University School of Medicine. His internship and residency in Pediatrics were completed at Monmouth Medical Center, Long Branch, New Jersey. He went on to do two fellowships - Cystic Fibrosis (Adult and Pediatric) and Pediatric Pulmonology at Hahnemann University Hospital in Philadelphia, Pennsylvania and Adult & Pediatric Allergy / Immunology at Nassau County Medical Center in East Meadow, New York.
Dr Guida's hospital affiliations are Good Samaritan Hospital Medical Center in West Islip, New York and St. Charles Hospital, Port Jefferson, New York.
He is an adjunct clinical assistant Professor of Pediatrics at the New York College of Osteopathic Medicine and is the Medical Director of the adult and pediatric Cystic Fibrosis Programs and the Family Asthma and Allergy Center at Good Samaritan Hospital Medical Center. He is a fellow of the American Academy of Allergy, Asthma and Immunology, American College of Chest Physicians and the American Academy of Pediatrics.
---
Family Medicine / Primary Care / Internal Medicine Doctors:
Thomas Reisman, MD
Board Certified in Internal Medicine
Dr. Thomas Reisman, a local Plainview resident, recently joined Heart and Health Medical at its brand new Plainview Location. Dr. Reisman earned his medical degree from Charles University Medical School and completed his residency at Mount Sinai Medical Center and the VAMC Medical Center. He is Board Certified in Internal Medicine and has served the Long Island community for over 20 years.
Mark A. Koenig, D.O.
Board Certified in Family Medicine
Dr. Koenig attended medical school at New York Institute of Technology New York College of Osteopathic Medicine and graduated in 1985 having 30 years experience. He is currently licensed to practice medicine in New York.
Behrouz Farahmandpour, D.O.
Board Certified in Family Medicine
Dr. Behrouz Farahmandpour graduated cum laude from Hofstra University in 1994 with a Bachelor of Arts in Biology. He completed his degree in Doctor of Osteopathic Medicine in May 2002 from New York College of Osteopathic Medicine in Old Westbury, New York. While completing his Family Practice internship and residency training at Long Beach Medical Center, he gained experience by working in hospitals and in private practice before returning to NYCOM as Assistant Professor in the Family Medicine Department. In addition to providing patient care in the Family Health Care Center in Central Islip, New York, Dr. Farahmandpour assisted in teaching first and second year students. He participated in the instruction of classes by taking part in teaching Doctor-Patient Relationship courses run by the Family Medicine Department, Osteopathic Manipulative Medicine labs run by the OMM Department, and problem-based learning courses as part of the Doctor-Patient Continuum track.
His expertise in musculoskeletal medicine and osteopathic medicine provides his patients with an alternative holistic approach to pain management and other medical diseases. Through the use of "Hands-on healing", Dr. Farahmandpour has been able to heal different diseases including headaches, lower back pain, and arthritis, without the use of medications. Dr. Farahmandpour's deep dedication to his patients and students is reflected in his participation in many different academic and medical endeavors. As a member of nationally recognized osteopathic associations, Dr. Farahmandpour has found another way to participate in and give back to the osteopathic community; he is involved with the American Osteopathic Association, American Academy of Osteopathy, American College of Osteopathic Family Physicians and New York State Osteopathic Medical Society. His involvement in these organizations enriches both his personal skills and his contributions to the students and faculty at NYCOM.
Esther Hansen, D.P.M.
Dr. Esther Hansen received her Bachelor of Science in Biochemistry from SUNY Stony Brook. She completed her Doctor of Podiatric Medicine at New York College of Podiatric Medicine in New York. While completing her Podiatric Surgical residency training at The Department of Veteran Affairs Medical Center in Northport, N.Y., she had the opportunity to work in wound care at Stony Brook University Hospital Leg and Foot Ulcer Group. Prior to joining Heart and Health, Dr. Hansen had been in private practice for eight years. Dr. Hansen is a member of American Podiatric Medical Association. She is also a Podiatric Surgical Attending at North Shore LIJ Southside, Bay Shore, N.Y., and consulting podiatrist for The Hamptons Center for Rehabilitation and Nursing, Southampton, N.Y.
Mary Infantino PhD, RN, ANP, BC
Previously, Dr. Infantino had been in practice with the well-known physician and radio talk show host of the "Heart Show," Dr. Frederic Vagnini. She was a regular guest on Dr. Vagnini's radio show and created several webcasts aimed at educating the community about both traditional and integrative approaches to health issues such as, menopause management, osteoporosis, and Gastroesphogeal Reflux Dysfunction (GERD). Additionally, she has co-authored two books with Dr. Vagnini, including "The Heart Surgeon's Secret to a Healthy Heart" and "Beating the Cardio-Diabetes Connection"
.
Mary Infantino has received a doctorate in Nursing from Adelphi University, and is currently an Associate Professor and the Chairman of the Nursing Program at the Post Campus of Long Island University, located in Brookville, NY. She is state and nationally certified as an adult nurse practitioner. She has practiced as an RN for 32 years, 22 of which she practiced as a nurse practitioner. Dr. Infantino believes that the advantages of her dual role as nurse practitioner and professor are reciprocal; practice strengthens teaching and teaching reinforces practice. Dr. Infantino practices primary care with an integrative and anti-aging focus, with a sub-specialty in women's health. She is knowledgeable in bio-identical hormones, weight loss, thyroid issues, supplement programs, and esthetic and facial rejuvenation. Dr. Infantino's research interests have been focused on older adult health and women's health, and she has published in both the nursing and medical journals. She has recently completed her latest research project, which included 1500 women, entitled, GatroesophagealReflux symtoms in pre-menopausal and menopausal women. The results of this study were presented at the National Association of Nurse Practitioners in Women's Health Annual Conference this year.

Dr. Reinaldo M. Gutierrez Jr., MD
Dr. Reinaldo Gutierrez is an internist in Hicksville, New York and is affiliated with multiple hospitals in the area, including Plainview Hospital and Syosset Hospital. He received his medical degree from St. George's University School of Medicine and has been in practice for more than 20 years. Dr. Gutierrez accepts several types of health insurance, listed below. He is one of 153 doctors at Plainview Hospital and one of 39 at Syosset Hospital who specialize in Internal Medicine. "I believe in the overall care and well being of my patients. To provide continuous, comprehensive primary care for all patients in my practice for over 13 years. Listening and caring for each and every patient as a whole is key to diagnosing and caring for each patient individually."
Sandy M. Terc, R-PAC
Mrs. Sandy Terc is a registered Physician Assistant who has been excellent medical care in Long Island for more than past 10 years. She is a graduate of Stony Brook's physician assistant program. Since graduation, Sandy has kept her main focus on family medicine. Her extensive background in dermatology allows her to take a leading role in performing a majority of the office's dermatological procedures. Aside from the everyday well and sick visits, Sandy performs gynecological screenings, teen preventive counseling, and nutritional consultation for her patients. Sandy enjoys working with patients of all ages and in all aspects of care. She hopes to continue excelling in her field while helping to improve the health and lives of her patients.
[/full_width]