Long Island's Leading Primary Care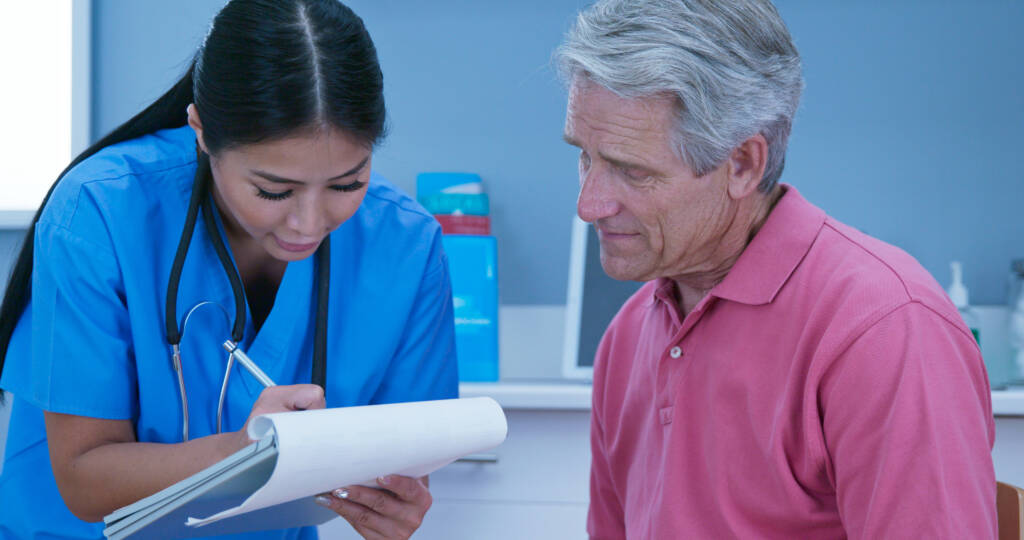 Accepts Most Health Insurances

Top-Rated Primary Care Doctor

Experienced Internal Medicine Specialist

Customized Patient Care Plans

Industry-Leading Medical Equipment, Facilities & Technology

Four Convenient Long Island Locations
Reinaldo M. Gutierrez Jr., MD
Top Rated Long Island Internal Medicine Physician & Primary Care Doctor
Dr. Reinaldo Gutierrez is an internist in Hicksville, New York and is affiliated with multiple hospitals in the area, including Plainview Hospital and Syosset Hospital. He received his medical degree from St. George's University School of Medicine and has been in practice for more than 20 years. Dr. Gutierrez accepts several types of health insurance, listed below. He is one of 153 doctors at Plainview Hospital and one of 39 at Syosset Hospital who specialize in Internal Medicine. "I believe in the overall care and well being of my patients. To provide continuous, comprehensive primary care for all patients in my practice for over 13 years. Listening and caring for each and every patient as a whole is key to diagnosing and caring for each patient individually."
Plainview Hospital
Syosset Hospital
CMS Stage 1 EHR,2012
CMS Stage 1 EHR,2013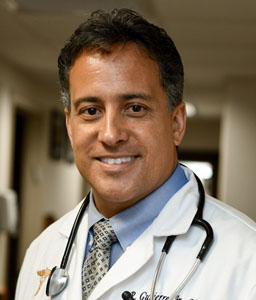 Dr. Gutierrez Jr. Top-Rated Primary Care Doctor
Dr.G is an absolutely amazing doctor. He takes his time to listen to everything you have to say. He talks to you in a way that you understand everything he is saying to you unlike some other drs and their medical talk. He has outstanding bedside manners!!!! I go to his Coram office n his staff is absolutely amazing as well. All of them are extremely friendly n very helpful!!!! I would highly recommend Dr.G to everyone and anyone!!!!!

Tamie-Lee McGee Wachenfeld
17:55 11 Nov 23

Flor D Melendez De cuellar
13:51 26 Oct 23

Denae Montesi
15:53 07 Aug 23
It is incredible that a person who is a Dr but makes you feel like family, an excellent human being, an excellent Dr. God bless you a lot, you deserve a thousand star review!!

Betty Rowe
16:45 14 Dec 22
I have been seeing him for almost 2 years in middle island and now plainview he is caring and gentile excellent bedside manner a good doctor is hard to find thanks Doc johanna

Dr. Gutierrez is a wonderful doctor. He is professional, thorough, patient, and informative. Highly recommend!

Nick Julian
23:21 27 Sep 21
Dr. Gutierrez is amazing! He is extremely thorough and patient. Dr. Gutierrez is a great doctor and his staff is great as well!

Danielle Sullivan
18:28 27 Sep 21
Dr. Gutierrez is absolutely excellent!!! He is kind, knowledgeable, informative, and friendly. He takes time to listen to his patients and to provide them with the best care. The staff is also always helpful and kind. I highly recommend Dr. Gutierrez to my family and friends, and anyone in need of an incredible doctor!

Taylor Henderson
12:56 27 Sep 21

Orlando St. Preux
17:12 27 May 20

Ealeen Alarcon
19:33 11 Jun 19
Dr. Gutierrez is a very caring knowledgeable physician. He possesses an excellent bedside manner and is very thorough. The office staff is very accommodating as well. Wouldn't go anywhere else!

Debra Curry
18:25 29 Jan 19

Sylvia Almonte
17:40 02 Oct 18

Janet Paulino
22:29 15 Dec 15

Barbara Schneider
15:17 09 Oct 15
Dr. Gutierrez is extremely caring and really listens. My family & I have been going to him for years. He is an excellent doctor. Very friendly office.

Robin Azougi
15:15 20 Nov 13
Dr Gutierrez and his staff are very professional, comforting, friendly, and easy to talk to. I wouldn't go to anyone else.

Robin Mallori
04:16 27 Oct 13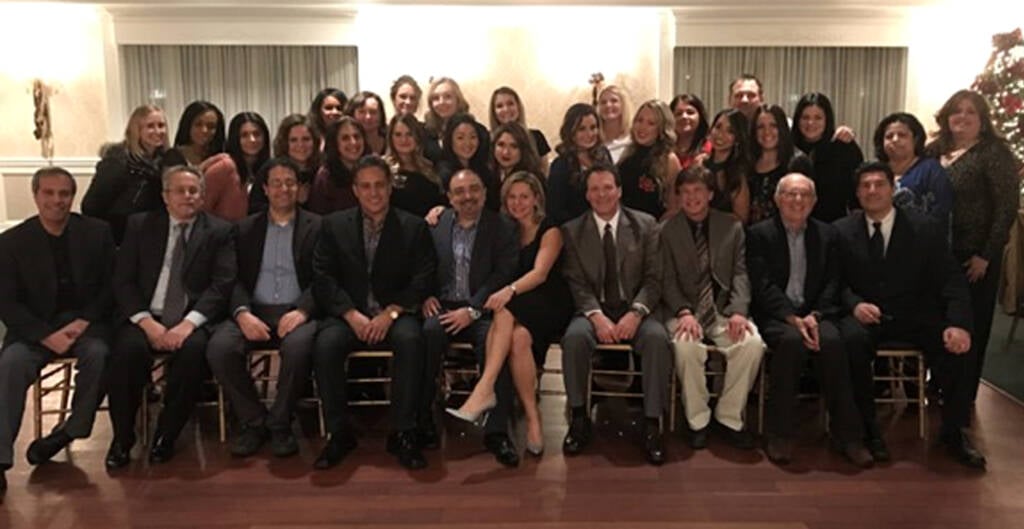 Team Approach To Primary Care & Internal Medicine
Primary Care and Internal Medicine at Heart and Health Medical provides the community of Long Island access to the best primary care physicians in Nassau and Suffolk Counties. At Heart and Health Medical our team of primary care doctors and internal medicine specialists work together to provide patients with custom-tailored treatment plans designed for optimal results and patient safety. If you have been struggling to find a primary care doctor in your area, you have come to the right place. Heart and Health Medical has four convenient family medicine and primary care locations in Nassau County and Suffolk County, and a brand new state-of-the-art vascular laboratory and the mobile medical unit, run by some of the best doctors and medical providers in New York. Dr. Reinaldo Gutierrez Jr., a primary care doctor near me, with his team of internal medicine specialists, provides the highest level of hands-on care to all of his patients.
At Heart and Health Medical, we take on the role of your long-term healthcare partner, specializing in preventive medicine and ensuring your ongoing well-being. We offer a wide range of services, including regular screenings, comprehensive checkups, thorough physical examinations, and administering necessary immunizations. Moreover, as your primary care providers, we are your first point of contact when it comes to diagnosing, managing, and treating chronic illnesses. Our goal is to deliver personalized and continuous care to address all your health requirements and maintain your overall wellness.
What conditions does a primary care doctor treat?
Are You Searching For "Primary Care Doctor Near Me"?
Long Island Primary Care Offices 
Find A Primary Care Office In Your Area
Heart and Health Medical Has Local Offices Across Long Island. Get Directions To The Primary Care Office Near You.
How Was Your Experience​ With Dr. Gutierrez Jr.