Cardiology of Long Island
At Heart & Health Medical, we offer advanced equipment and facilities for the most comprehensive, state-of-the-art technologies and methods in the evaluation and diagnosis of heart diseases and non-invasive cardiology. Our Board-Certified cardiologists have extensive experience in a full range of cardiac conditions and diseases. There is special attention paid to non-invasive cardiology, early detection, and prevention of cardiac diseases and conditions; this includes coronary artery disease, cardiomyopathy, interventional cardiology, non-invasive imaging, arrhythmia, and preventive cardiology.
We focus on you, the patient. The Heart & Health Medical Cardiology and Vascular Medicine Team will listen to you and take the time to discuss the medical problem, diagnosis, risks, and treatment options available with you and your family. Our team of physicians are leaders in their field, and each physician holds specialized certifications, as well as continuous ongoing training for complex procedures.
At Heart and Health Medical, we provide a wide range of non-invasive cardiology services to residents across all of Long Island, including:
Heart disease early prevention screenings

Cardio and vascular disease early detection packages

Metabolic testing

Peripheral vascular disease testing

Pacemaker and Defibrillator Monitoring

Echocardiography, Stress Echo Testing, & TEE – Transesophageal Echocardiography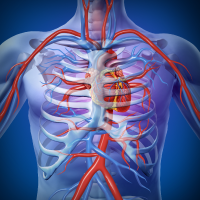 The latest technology and equipment is used for all imaging in the examination and treatment of your arteries and heart. Some conditions, such as heart failure, require lifelong management. With our team of leading cardiologists and associated cardiovascular surgeons on your side, a custom heart diseases treatment plan is designed and implemented so that you can go about enjoying your daily life in the healthiest way possible. If you are at risk or experiencing symptoms of cardiac or vascular conditions, then do not hesitate to seek medical attention.
Individuals suffering from coronary artery disease may experience shortness of breath or chest pain. Both of these are also common heart attack symptoms. If you are experiencing either of these symptoms, seek medical attention immediately.
Heart & Health Medical has four Long Island, New York locations in Babylon, Massapequa, Coram, and Plainview. Providing convenient medical service to residents of Nassau County and Suffolk County, New York.
Heart and Health Medical Cardiology Team
Cardiovascular Conditions & Disease
Cardiovascular Risk Factors
Cardiovascular Conditions & Diseases
Symptoms of Cardiovascular Disease
Cardiovascular Risk Factors
Family history

Smoking

Obesity

Aging

Diabetes

High blood pressure

Physical inactivity

High cholesterol

Gender (males are at an increased risk)

Elevated C-reactive protein
Cardiovascular Conditions & Diseases
Symptoms of Cardiovascular Disease
Non-Invasive Cardiology Services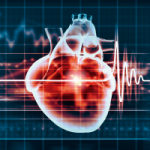 An electrophysiology study is used to test the health of your hearts electrical system.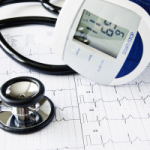 An echocardiogram stress test, also called a heart stress test, is used to see how an individual's heart muscle contracts while exercising compared to while at rest.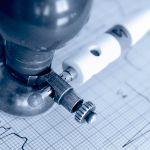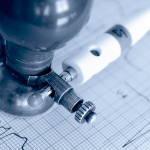 A Holter monitor is used to detect any abnormal heart rhythm and to evaluate the patient's EKG during episodes of chest pain and other symptoms.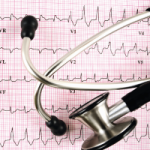 An electrical cardioversion is used to return a heart with an arrhthmia back to a normal rhythm. An electrical shock is transmitted to the patient via patches or paddles on the outside of the chest.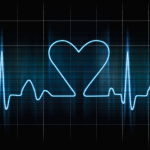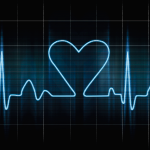 Cardiac catheterization is a procedure involving a thin, hollow tube called a catheter which is to examine your heart for various conditions.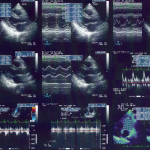 The 64 slice CT Angiogram uses computed tomography to produce extremely clear images, without the use of catheters or dyes, to determine blockage of arteries.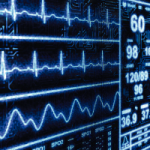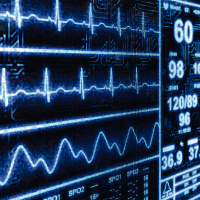 Wired & Wireless Event Monitoring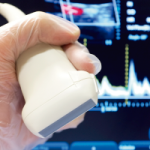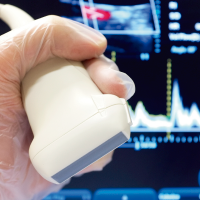 A transthoracic echocardiogram (TTE) uses ultrasound to produce high quality moving imagery. It is an extremely popular noninvasive procedure.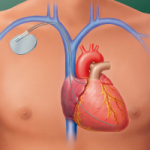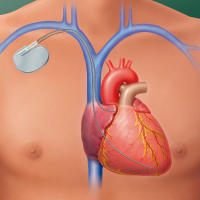 Pacemaker & Defibrillator Monitoring
A portable device continuously monitors heart rhythm and records the heart's activity to determine if an arrhythmia or other condition is present.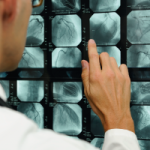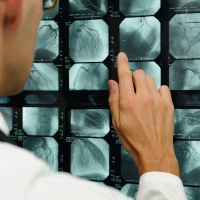 By placing electrode pads on your chest while also being connected to a CT scanner, an EKG machine about the electrical activity of the heart while the CT scanner will take strategic photos of the chest.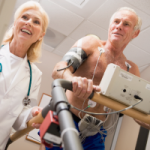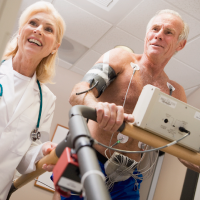 This stress test — also called a exercise electrocardiogram, treadmill test, graded exercise test or stress ECG — is used to provide information about how the heart responds to exertion.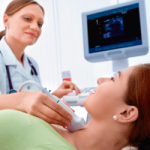 A carotid duplex ultrasound is an imaging procedure that uses high-frequency sound waves to view the carotid arteries and to determine the presence of narrowing.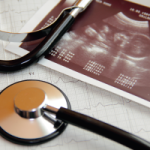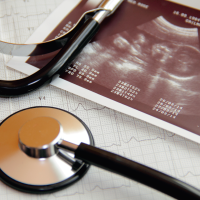 Transesophageal Echocardiography (TEE)
A transesophageal echocardiogram (TEE) uses echocardiography to take pictures of your heart and arteries and assess how well the heart works.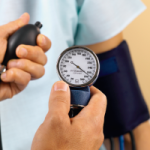 An ankle-brachial index (ABI) test is a simple way for your doctor to check how well your blood is flowing.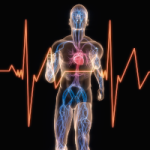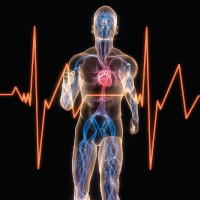 Peripheral Vascular tests are used to investigate whether or not there are any significant blood clots in a patient's arteries or veins.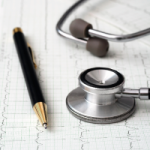 The test is performed using a treadmill (like a stress test) because it's necessary that the heart rate be raised for a short time. We apply electrodes to your chest and back that connect to a wire that leading to the T-Wave Alternans machine.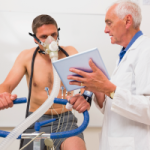 Metabolic tests measure the rate at which your body burns calories, enabling doctors to identify indications of a metabolic imbalance.
An echocardiogram is used by physicians and cardiologists to produce images of the heart with the use of sound waves.