Long Island Internal Medicine
Heart & Health Medical is your preventative and treatment primary care team for life. Whether you need an annual exam or your husband requires medical attention for a complex health problem, our Long Island Internal Medicine doctors and staff are ready to coordinate care and implement treatment from head to toe. We were here yesterday, we will be here tomorrow, and you can count on us to provide you the highest quality care for many more years to come.
What are Internal Medicine Doctors Qualified To Do?
The Long Island, Internal Medicine physicians, deal in the medical specialty of prevention, evaluation, diagnostic testing/ screening, and the treatment of a broad spectrum of adult illnesses, conditions, and diseases. Internal Medicine Doctors, or Internists, specialize in patient treatment and care management for those individuals who have multi-system or undifferentiated diseases and conditions.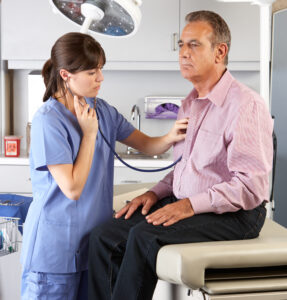 Internal Medicine Team at Heart and Health Medical
Preventative Care With Heart & Health Long Island
Internal Medicine doctors at Heart and Health Medical focus on the special study of adult medicine with ongoing training in the early prevention of adult diseases, as well as the appropriate treatment options that are effective, while unique for each individual patient. Heart & Health Medical Internal Medicine physicians provide expert care for diabetes, urinary tract infections, high cholesterol, asthma, hypertension, respiratory illness, respiratory disease, skin disorders, lung disorders, chronic bronchitis, coronary artery diseases, kidney stones, allergies, pharyngitis, allergies, and sinusitis.
Doctors of Internal Medicine Provide Care For:
Most types of arthritis are chronic diseases, requiring a lifelong management program, designed by an Internist to ease inflammation and pain.
Asthma and allergies are among the most common chronic conditions worldwide. Doctors of internal medicine help identify these symptoms and provide a referral to an allergy specialist.
Over 30 million or 9.4% of Americans have diabetes, with 23% of those affected undiagnosed and untreated. Eighty-one million or 33.8% of the U.S population have prediabetes and are at high risk for developing Type-2 diabetes.
Heart disease risk factors are conditions or habits that raise your risk for coronary heart disease and heart attack. There are a number of known risk factors some of which you can control, and other you can't. 
Geriatrics is a branch of medicine that centers around the care, health and well-being of the elderly population.
Too much cholesterol in the blood, or high blood cholesterol, can be serious. People with high blood cholesterol have a greater chance of getting heart disease. 
There are different types of headaches, each type presents with its own set of symptoms and causes.
Depression is a widespread and highly treatable medical illness that affects about 1 in every 20 Americans every year.
High blood pressure is a serious condition that can lead to coronary heart disease, heart failure, stroke, kidney failure, and other health problems.
Immunizations are a series of vaccinations that targets a person's immune system to make them resistant to a specific disease.
Infectious diseases are caused by organisms such as viruses, bacteria, parasites, or fungi. They can also be passed on from person to person. 
Outpatient & Inpatient Care for Diseases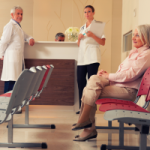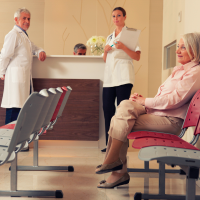 Preventive Health Maintenance Exams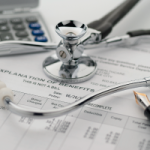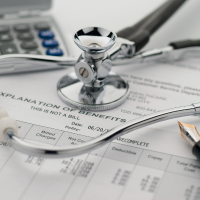 Tobacco is the most common cause of preventable disease and death. An estimated 25.9 million men, 22.8 million women, and 4.1 million teenagers ages 12 through 17 are smoking in the United States.
Thyroid disease is a medical condition that affects the function of the thyroid gland, located in the neck; the thyroid gland will become over or underactive, each leading to different symptoms.
Comprehensive care for women managing conditions, avoiding illness, and keeping healthy during the aging process.
Achieving a healthy weight is a crucial part of maintaining a healthy lifestyle.
Long Island Chronic Disease Management Doctors
Internal Medicine doctors are specially trained to manage and treat individuals with chronic diseases.  Additionally, we treat patients for GERD (gastroesophageal reflux), infectious diarrhea, ulcers, urinary incontinence, emphysema, congestive heart failure, men's health concerns (erectile dysfunction and Benign prostatic hyperplasia – BPH), arthritis, bone injuries, bone disorders, joint disorders, as well as women's health concerns (anxiety, heart, and depression). If you suffer from one of these illnesses or issues, such as erectile dysfunction, for example, know that sometimes they can be treated with certain drugs, prescription medications.
There is a Long Island, Suffolk, or Nassau County Heart & Health Medical Center nearby, backed by the coordinated efforts of New York's finest specialty care clinics and most recognized hospitals to help you live the healthiest and longest life possible.