Long Island's Multi-Specialty Medical Practice
Proudly Serving Long Island Since 2005
Heart and Health Medical Specialties
Here At Heart and Health Medical, We Put Our Heart Into Your Health
Award-Winning Medical Group​
At Heart and Health Medical, we pride ourselves on being a top-rated medical group, acclaimed for our outstanding patient care across multiple specialties. Our dedicated team of healthcare professionals, specializing in Allergy & Immunology, Cardiology, Endocrinology Internal Medicine, Family Medicine, Physical Therapy and Podiatry, are committed to delivering personalized and comprehensive medical services. Our excellence in healthcare has not only earned us the trust and loyalty of our patients but has also garnered us prestigious recognition from the Town of Babylon, the Town of Oyster Bay, and state and county legislators in New York. 
Medical Care As Unique As Our Patients ​
At Heart and Health Medical, we go beyond the traditional patient-caregiver relationship; we embrace every patient as a valued member of our extended family. Our mission is to ensure that you feel genuinely cared for and valued from the moment you step into our facility. We are dedicated to delivering state-of-the-art medical care tailored to your unique needs.
Our team of compassionate doctors recognizes that no two patients are alike. With this in mind, we craft individualized care plans that respect your personal health journey and goals. Whether you're seeking a doctor for advanced treatments or preventive care, you can trust that at Heart and Health Medical, your health is in hands that care as much about your well-being as you do.
Early Detection & Prevention Specialists​
Heart and Health Medical, is at the forefront of preventive healthcare, focusing on the early detection and prevention of a spectrum of conditions. Our expert team, comprising Cardiologists, Internists, Primary Care Practitioners, Podiatrists, and Allergists & Immunologists, is equipped with the latest in advanced medical screenings and diagnostic technology. This enables us to identify health issues before they escalate and implement proactive strategies to safeguard your well-being.
Our physicians are not just healthcare providers; they are health strategists, creating customized treatment plans that are as unique as the individuals we serve. By leveraging our expertise and cutting-edge diagnostics, we aim to deliver optimal health outcomes for each patient. When searching for "doctors near me," choose Heart and Health Medical for a partner that is committed to setting the standard in preventive care and personalized treatment.
High Quality Care Made Affordable
Heart and Health Medical stands out as the sole private, physician-owned group medical practice in Long Island, dedicated to delivering the pinnacle of medical care to our community members. Our commitment extends beyond exceptional healthcare services; we also ensure that these services are accessible and affordable, with a variety of payment options to accommodate our patients' financial needs.
With conveniently situated locations in Massapequa, Coram, Plainview, and North Babylon, quality care is never far from reach. We take pride in accepting most insurance plans, reinforcing our commitment to provide the highest standard of medical services to everyone in our community. When you search for "doctors near me," choose Heart and Health Medical for a healthcare experience that is both elite and within reach.
Long Island's Best Doctors
Our Doctors Proudly Serve Long Island
At Heart and Health Medical, our guiding philosophy is that our patients are an integral part of our extended family. This foundational belief is reflected in the respectful, courteous treatment we provide, ensuring that every interaction is infused with the utmost care and consideration.
Our medical team excels in the early detection and prevention of a diverse array of diseases and syndromes, leveraging advanced medical knowledge to stay ahead of potential health issues. We don't believe in one-size-fits-all solutions; instead, we meticulously craft personalized treatment plans designed to achieve the best possible medical outcomes for each individual patient.
We take immense pride in our exceptional customer service and meticulous attention to detail. It's not just about providing healthcare—it's about nurturing a partnership with each patient, focusing on their unique needs and health objectives. At Heart and Health Medical, we don't just treat patients; we care for people. We invest our hearts into ensuring the health and well-being of every person we serve, embodying our commitment to compassionate, patient-centered care. When you're looking for "doctors near me," remember that with us, you're not just finding healthcare providers—you're joining a family dedicated to your health.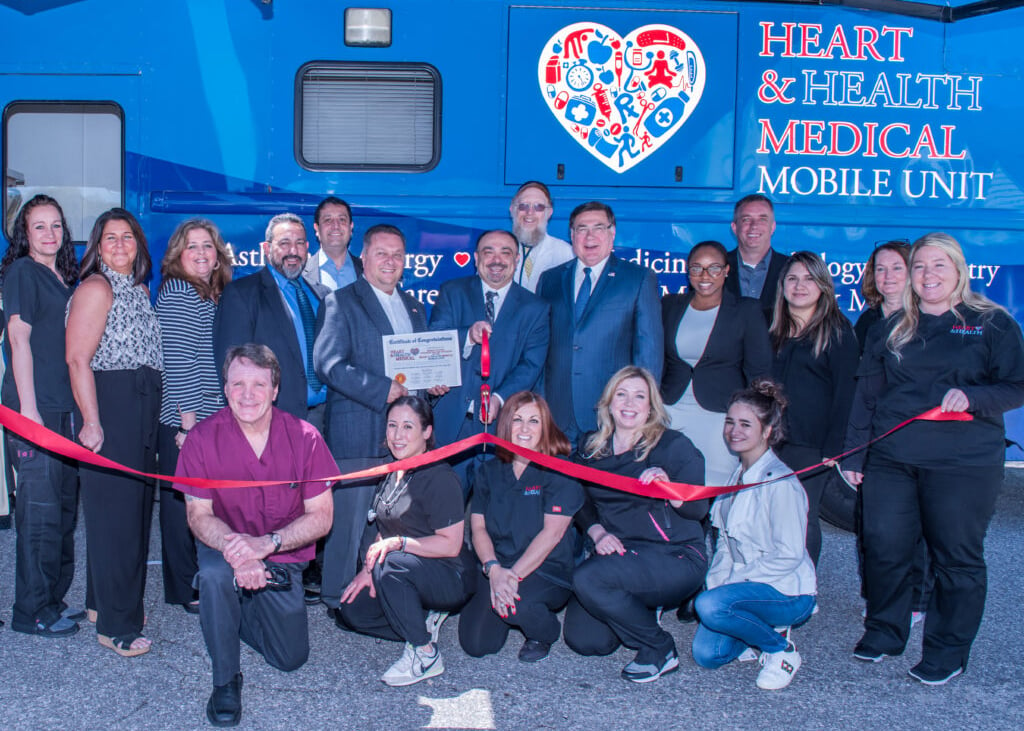 EXPRESS CARE by Heart and Health Medical
Designed to improve our patient's experience by reducing office appointments, waiting, and travel times while expanding patient access to convenient medical care.
Heart & Health Medical Providers
Voted the Best Allergist, Immunologist, Cardiologist, Internist, Podiatrist & Primary Care Doctors in Long Island NY.
Heart & Health Medical Specialties
Understand Your Medicare Benefits
Medicare Open Enrollment is Coming: October 15th to December 7th 2023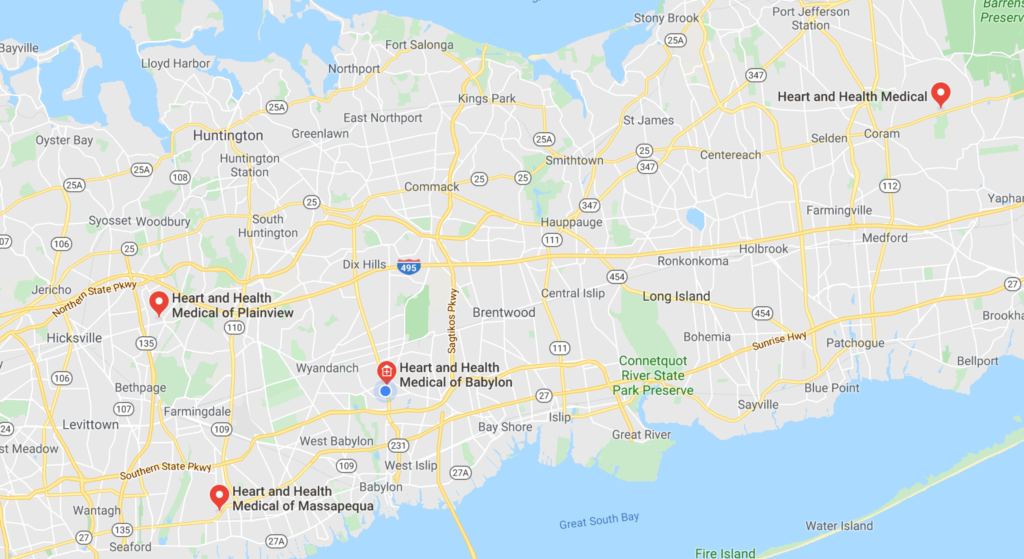 Simple Scheduling & Convenient Appointments
Patients can request an appointment online or call one of our four office locations throughout Nassau and Suffolk County on Long Island.
Access to high-quality medical care has never been easier with our well-informed experts providing personalized attention in the specialties of Internal Medicine, Family Medicine, Podiatry, Cardiology, Allergy, and Immunology.
Our practice has been so well received that we would like to thank our patients for voting us Best of Long Island Cardiology and Patient Choice Award.
Directions to a Heart and Health Medical Office
Most Medical Insurances Accepted
Download the Heart and Health Medical Mobile App
Getting set up with the Heart & Health Mobile App is easy.  Download the app using one of the two options below. Once your profile is approved and synced to your medical provider, you will have instant access to your medical care from anywhere in the world.
Telemedicine
Request Appointments
Prescriptions & Refills
Test Results
Select your App store or Scan the QR code to download the Heart and Health Mobile App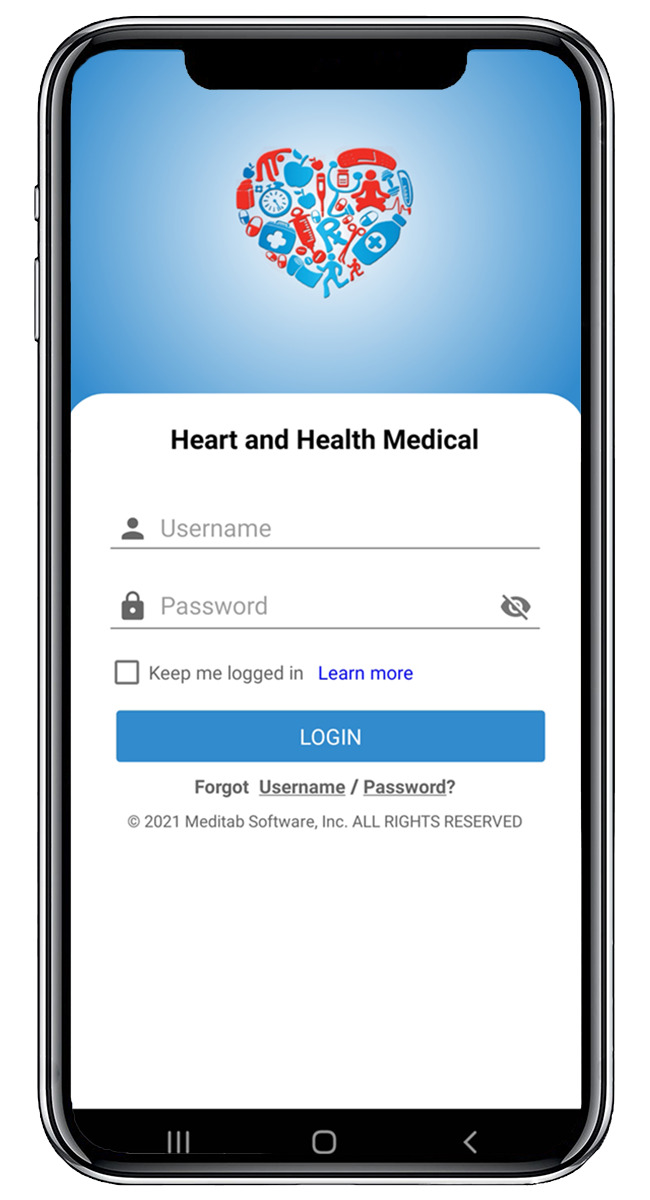 Heart and Health Articles

Podiatry: More Than Just Foot Care Introduction to Podiatry What...
Read More
Heart and Health Network Sites