---
Voted the Best Allergist, Immunologist,  Cardiologist, Internist, Podiatrist & Primary Care Doctors in Long Island NY.
We are voted the best of Long Island for providing exceptional medical care by our doctors in Allergy- Immunology, Cardiology, Internal Medicine, Family Medicine, Podiatry. Our local offices are in Massapequa, Plainview, North Babylon and Middle Island NY. We accept most medical insurances and we welcome new patients.
Our practice is centered on the belief that our patients are part of our extended family. We always treat them with courtesy and respect while we are providing them with the most advanced medical care possible.
We specialize in early detection and prevention of different diseases and syndromes.  We custom tailor a unique treatment plan for each of our patients in order to obtain the optimum medical result.
We take pride in our customer service and attention to details.
Here at Heart and Health Medical, we put our Heart into your Health.
At Heart and Health we accept most medical insurances including Medicaid, Medicare, and Affordable Care Act Insurance (Obama Care).
We offer a wide variety of options to make our patients lives easier ranging from payments plans to late night and weekend hours.
Patients can request an appointment online or simply call one of our three office locations throughout Nassau and Suffolk County on Long Island. With offices in North Babylon, Plainview, Massapequa, and Middle Island our well informed team of experts at Heart and Health Medical provide personalized attention in the specialties of Internal Medicine, Family Medicine, Podiatry, Cardiology, Allergy and Immunology.
Our practice has been so well received that we would like to thank our patients for voting us  Best of Long Island Cardiology and Patient Choice Award.
Meet The Founder of Heart and Health Medical 
David Kavesteen MD, FACC, FCCP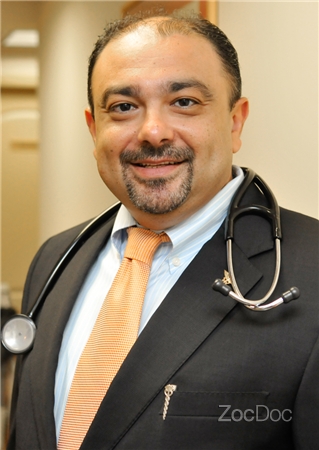 "As Physicians, our daily commitment to doing what's best for our patients is inspiring, honorable and challenging. Our profession allows us to enter people's lives in moments of vulnerability, and trust is the main foundation for this relationship. Part of how we earn and maintain this trust is through the highest standards we as physicians collectively embrace throughout our training in medical school, residency and fellowships over a decade of hard work and sacrifice.  This is only achieved by complete dedication and love for our patients and medicine.
I salute every physician who puts their patient's well being first and follow his/her Hippocratic oath to the fullest.
Medicine is not only a science but it is also an art. We are all created uniquely with different DNA. Therefore, the same treatment plan may not present the same results all the time.
Education, Evaluation and Unique Treatment Plan are the hallmarks of Heart and Health Medical. Our expert medical team will develop the best treatment plan for each patient. The first goal of our medical team is to evaluate each patient with the latest technology and diagnose the underlying disease. We take our findings and then educate our patients on their medical condition. We rather treat the underlying disease than the symptoms alone.   It is only then that  THE PATIENT should make the final informed decision regarding his/her health with complete medical support from us. "            
Dr. David Kavesteen   September 19, 2005   Babylon, NY
Dr. David Kavesteen received his Bachelor of Science in Biochemistry from SUNY Stony Brook with Magna Cum Laude and distinction in research award. He pursued his passion in medicine at SUNY Health Science Center at Brooklyn, School of Medicine. He completed his Internal Medicine internship and residency at the prestigious New York University Medical Center. Dr. Kavesteen continued further education by specializing in cardiovascular diseases and nuclear cardiology. He completed his fellowship training at Maimonides Medical Center. He became Board Certified in Internal Medicine 2001, Cardiovascular Diseases 2006 and Nuclear Cardiology 2004. He is a diplomate of American College of Cardiology, American College of chest, American Board of Internal medicine, and American Medical Association. He has received numerous awards, and he has been published in many medical journals. He is the founder of Heart and Health Medical and provides the best cardiology care in Nassau and Suffolk Counties. To see more awards and find out why Dr. Kavesteen is one of the most trusted doctors on Long Island and in Nassau and Suffolk Counties,  please visit www.KavesteenMD.com.
Dr. Kavesteen believes that prevention and early detection is the key to longevity and maintaining a healthy heart and life. His genuine interest in prevention in all facets of medicine has given him a unique perspective in healing and rejuvenation. In recent years, he has combined Eastern medicine with Western medicine, and believes that the human body should be treated as a whole with a custom treatment plan for each individual. With offices located in North Babylon, Plainview, Massapequa, and Middle Island. Stop in and find out why Dr. Kavesteen is the most trusted cardiologist on Long Island and in Nassau and Suffolk Counties.
As Seen on TV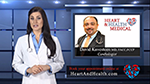 Medicare VIP program as seen on TV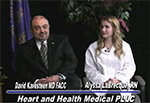 Breast Cancer Awareness Month PSA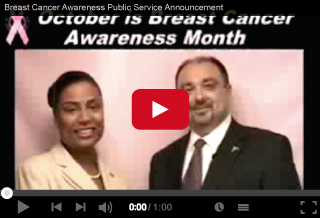 Virtual tour of offices
Heart and Health Medical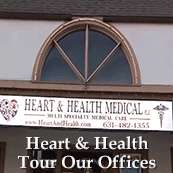 Dr. Kavesteen talks about Lyme Disease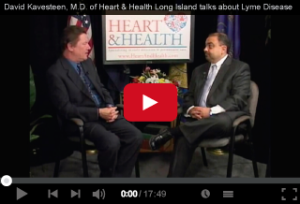 Recent Events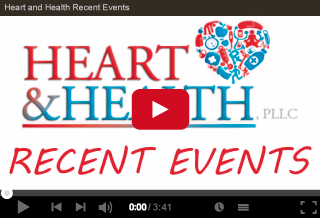 New advances in treatment of heart disease