Heart and Health Medical is now offering Rapid Covid Antigen Testing in the following locations:
Massapequa – 6175 Sunrise Highway, Massapequa NY 11758. Hotline: 
516-643-4654
North Babylon – 1350 Deer Park Avenue, North Babylon, NY 11703. Hotline: 
631-992-0358
Testing is by appointment only. No walk-ins accepted. 
Results in 15 minutes. No waiting in lines.
Test results available in the patient app and patient portal.
We have added this service for our patients to provide safer testing environments and shorter wait times, as well as helping to reduce the burden on local clinics.  All testing is conveniently done right inside your car. 
Please go to the calendar schedule below, select your office location, and appointment time.  We will then be in touch to finalize any other additional information.
Patient Safety Guidelines
Heart and Health Medical has changed the way we provide medical care to ensure the highest level of safety for our patients. Heart and Health Medical does NOT perform any COVID-19 testing at any of our facilities, as a measure to keep our offices COVID-19 FREE environments. Heart and Health Medical pre-screens patients prior to admittance to our offices to protect our patients and staff. We now offer telemedicine, a patient app, and a convenient patient portal to minimize person-to-person interaction and office wait times.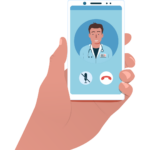 Patients will start with a scheduled telemedicine appointment.
Patients will be evaluated for COVID-19 symptoms and risk.
Patients will only receive an invitation for an in-office visit if they present a clear need for the visit and show no symptoms of COVID-19.
Patients who present COVID-19 related symptoms will be recommended to a separate facility for COVID-19 testing.
Heart & Health Medical does NOT test for COVID-19 at any of its Medical Offices.
Patient In-Office Guidelines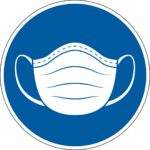 Patients must wear a facemask at all times while on Heart & Health Medical property, and we suggest that you bring your own pen for signing in to your appointment.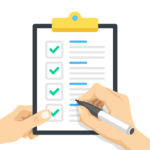 Upon arrival for a scheduled appointment, patients must call the office from their car in the parking lot, to check into their appointment.
When the Medical Provider is ready for the patient, Heart & Health Medical Staff will call the patient and invite them into the office.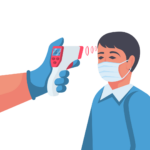 Patients will be met at the door for temperature readings and hand sterilization.
Any patients with a temperature of 100 degrees or higher will not be admitted.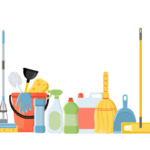 Upon entering the building there will be limited interaction with medical staff or other patients, patients will be escorted directly to a sterilized exam room.
All exam rooms are completely sterilized in-between patient appointments and outfitted with UV lights and Air purification systems.
Please note that only the patient scheduled to be seen will be allowed into the building. If the patient is a child/minor, only 1 parent/guardian will be allowed in at the same time. Also, if necessary, if the patient has difficulty walking, or needs assistance getting into the facility, a caregiver will be allowed. If this policy, cannot be adhered to, the appointment will need to be rescheduled.