How Was Your Experience​ With Heart & Health Medical
What Our Clients Say About Us
I was looking for a new primary care in the area and came across heart and health medical. I was greeted and taken care of immediately with no wait time. I was seen by Susan. She was absolutely amazing thorough and answered any questions I had. I cannot recommend them enough here!
My visits to the office are always a positive one. Tina and Pat are always so warm, friendly and welcoming!
Great staff. Great doctors.
Kathryn V.
19:46 09 Nov 23
Awesome staff and very close to home
This place took such good care of my nonno when he had some issues. Krissy is a absolute angel
Very professional. The staff is knowledgeable, courteous and very friendly. Especially the office manager!
Awesome place , Dr Nick is the best
I want to express my sincere gratitude to Dr. Nick Demetriou for his exceptional care, kindness, and professionalism. Dr. Nick performed extensive testing and referred me for a multiple bypass surgery which was the best option for me. He showed me the blockages, and how important this procedure was, and urged me to take immediate action. The multiple bypass procedure was a success and my recovery is going well. I feel healthier than ever. I would recommend Dr. Nick Demetriou to anyone in need of high-quality cardiac care. My whole family thanks you and the front desk staff. Thank you again Dr. Nick Demetriou, for your outstanding service.
The Heart and Health practice is very welcoming. I've always found those working there to be pleasant and extremely caring. The care I've been provided as a patient has been comprehensive, with my general physician taking a keen interest in my overall health, often digging into details of test results and procedures related to other doctors.
Very friendly and accommodating staff. Never have to wait too long before seeing doctors.
Patricia G.
11:23 13 Oct 23
Caring, nurturing professional and efficient.
Very kind and helpful staff, Susan is the best! She helps and cares about her patients worries and needs.
I've been a patient of Dr Guida for years and each time I needed him I received 'Best in Class' treatment.He is personal, a patient listener and thorough in his diagnosis.The support staff is exceptionally pleasant and effective.
There always so nice and courteous.
We have been seeing Sandy Terc, PA since we moved to Long Island six years ago. I can't say enough about Heart and Health in Massapequa. The front desk staff is always extremely helpful. I always speak with Jessica when I call regarding various issues for my mother. Whether it be calling in a prescription, scheduling a last minute:emergency telehealth or bloodwork it's always an easy task because she and the entire staff are unbelievably exceptional, competent and understanding. They truly go above and beyond. It's such a pleasure and a relief to have a doctors office that cares about their patients so much. Highly recommend anyone to see the doctors in their office.
I love this place, I only wish that I found them sooner. It's the first time I am actually getting real help after years of bouncing around to different places. The staff is outstanding from the front desk to the physician and everyone in-between. The office itself is super clean and the place runs like a well oiled machine. I highly recommend coming here.
I like the doctors and staff members at this location, they are friendly and professional.
Olivia De T.
22:00 12 Oct 23
Recently I joined Heart and Health Medical of Massapequa and was immediately impressed with their exceptional service. Valerie at the front desk ensured a smooth start, efficiently handling my registration and appointment scheduling with professionalism and warmth. The clinical experience is just as noteworthy, thanks to the medical assistant, Jasmine. Having my blood drawn by her was a breeze, thanks to her skill and soothing demeanor. Every interaction at Heart and Health reinforces my trust in their care. Their blend of expertise and warmth makes them the go-to medical team in the area.
They are the best always professional and polite
Great office been a while but drs we're great with my kids
Lorraine E.
20:54 12 Oct 23
Cheryle O.
20:41 12 Oct 23
My experience was amazing . everyone was very professional especially the front desk . I felt very taken care of and welcomed by the ladies at the front desk coming in for my appointment and i will love coming back. I highly recommend giving this place a chance !!
I cannot say enough good things about Heart & Health in Massapequa! Sandy, the PA has been my primary for years and is always so friendly, so thorough and informative, down to earth and will drop anything for her patients. She truly cares about her patient's health and well being. On top of that, the front desk is always friendly, courteous and accommodating. As a full time working mom, it's hard to schedule my health and sick visits and they always go above and beyond to get me an appointment that fits into MY schedule. If I need a doctors note or test results, they are on top of it and immediately get it done. When I walk in there I really feel like I'm family. Cannot recommend this healthcare facility enough!
Always a pleasant experience at the North Babylon office. Front desk ladies are always pleasant and check in is always quick and easy. I have been seeing Dr. Guida for over 20 years first with my two sons and now for myself. Dr. Guida is very pleasant, knowledgeable and never rushes through the visit. Allergy shots are painless and have help tremendously. Everyone who works there is pleasant and makes for a nice experience. I would highly recommend them.
Victoria L.
19:53 12 Oct 23
Excellent care everyone very helpful
I have had great treatment. Dr Nick and the staff ate very friendly professional and very thorough. Couldnt ask for a nicer staff. Appointments very timely no waiting. All questions answered all tests reviewed. Thank you Maureen Marrone
Office staff, nurses and Dr. Kramer show a high level of care. Appointments are very accommodating.
Dr Abrash and his medical assistant were thorough and informative!
Awesome Doctors always takes the time to explain everything in ways you can understand
Coram office is great. Very professional always available for questions. Very pleasant experience going for years
I made an appointment and came in a little late, they were very understanding. The front staff was great and the Doctors are very accurate on diagnoses. Will be recommending all my friends to this office A+++++++++++++Now that they are under new Management, they are even better then ever before, brought my mom to this doctors office. Will have my entire family come to Heart and Health Medical.
Edit 9/27/23: Cathy from Heart and health called me to address my concerns. She understood the issue and assured me she was going to have a talk with front desk staff. She also made sure my prescription was sent in to the pharmacy. Changing from One to four star.I have an excellent Doctor at this location. Unfortunately, I have to deal with very rude receptionist before I see him. I met my doctor earlier this month and asked support staff for medication renewal. My medication long finished and no renewal. I've been calling Dr Office for last three days to prescription, no one picks up, I left VM, no call back. Today, I called the receptionist and she put me through the same VM. When I called back, she would not pick up the call. This is how this office treats the patients. Playing with prescription?
Parmjit S.
15:18 27 Sep 23
I visited for the first time yesterday, and I could not be more pleased. I have been putting off going to a primary care doctor for years. I am 60 and that's not a good thing. I have a lot going on physically and the more you put it off the worse it gets, as we all know. When I came in and sat down with the CA, whose name, unfortunately, I did not catch, she kindly asked me what was going on, and all of a sudden I started crying out of nowhere. Because there's just so MUCH going on and I didn't know where to start. She was very comforting and told me not to worry that no matter how bad it was or what was going on the doctor would fix me up. I felt like a complete fool, but she got me a tissue and a glass of water, took my vitals like there wasn't snot running down my nose, and in 5 minutes Dr. Guttierrez was in the room with me. He had read my chart previously so I didn't have to go over the whole thing with him again, unlike a lot of places where you have to repeat yourself over and over again. We discussed the most urgent parts of my situation and made a plan as to what to do first. He also urged me to promise to follow through with the plan. I explained to him that I suffer from agoraphobia and the only reason I had gotten to that appointment was because one of my friends had promised to come. He understood that so I told him I would work it out so that I could have a friend come with me to each appointment that I have to make. Blood work was done, referrals were made and I was on my way. No extra tests, nobody tried to sell me anything extra, I don't know what those people are talking about in those other reviews, but yeah, nobody tried to upsell me or anything like that. It was just an overall great experience in a beautiful, clean practice filled with wonderful, knowledgeable staff that were more than happy to help you out.I cannot recommend this place enough. I'm only sorry I waited so long to go in. I kept canceling my appointment because I was terrified. Now I'm so glad I went. I really wish I had gotten the name of the woman who had taken my vitals but I'm sure you can look her up by my name on this review. She deserves a raise at least. To put up with a sniveling sixty-year-old sitting in the corner of an exam room deserves some kind of metal at least. And Dr. Guttierez is excellent. He understands addiction and alcohol medicine better than most, and that's a rare thing these days because a lot of doctors just don't get that and that's dangerous for the patient. I will be recommending this practice any of my friends who are looking for a physician. Thank you guys for making my visits so much easier
Maureen Refior (.
04:04 21 Sep 23
Louis E. Guida, Jr MD Excellent Dr. Extremely thorough and concerned about what my problem was! I'm very grateful for a Dr that truly cares. Thank you Dr. Guida .
Dr nick lo recomiendo al máximo muy buen doctor .el único que después de dios me a podido controlar mi presión alta muchas gracias dios lo bendiga 🙏
Dr. Nick Demetriou is the absolute best doctor you can go to. He goes above and beyond for his patients constantly. He truly cares about his patients. I couldn't recommend a better doctor!
The service and help were superior from the first phone call to set up my appointment to my appointment with Dr. Nick. The staff, especially Jessica, was helpful, courteous, polite, and friendly. Dr. Nick made me feel comfortable from the minute he entered the room. He explained everything going on with me and helped resolve an issue with my other doctor. I am so pleased that I selected Heart and Health in Massapequa
I like Dr Gutierez. I like the Heart and Health staff. But today, they had me waiting an hour just to get lab results. Time is the most precious thing I have, but it's also what I have the least of.
Dr Nick Demetriou saved my life. Had a nuclear stress test six months ago with another Dr. He said all is fine. Thank the Lord they stopped taking my insurance. Dr Nick saw an issue. Sent me for CT scans and found a significant blockage in what is called the widow maker. No way this build up was in six months. More like over a couple of years. Thank you Dr Nick for keeping me around to enjoy my family. PS All the Dr's and nurses at Heart and Health are kind and understanding to your needs.
Dr. Nick DeMetriou at Heart and Health is truly a Godsend. I walked around for years with a condition I didn't know I had, but thanks to Dr. Nick's attention to detail and recommendation, I was able to undergo a procedure that saved my life. My sincerest gratitude to Dr. Nick and his amazing team for everything. May God bless them.
Bernard A.
18:26 05 Jul 23
Heart and Health Medical's North Babylon location is a great choice for your heart health. I have been to many doctors including a cardiologist previously. They told me that I have a very healthy heart after performing EKG or Sonograms.But Doctor Nick Demetriou insisted on to go into the details. He sent me for a CT scan. He found out that I have two clogged arteries. Basically, he saved my life. Thank you doctor Demetriou.
I am a very happy patient here. 2 months ago, Dr Nick ran me through a battery of tests and found I had 3 blockages! I had triple bypass surgery on 3/28. I did not have any symptoms. 2 months later, I feel better than ever and I am fully recovered from the surgery. Thanks Dr Nick!
Thanks to doctor Nick i am alive to see my daughter grow up. If it wasnt for him i wouldnt be alive! Im so thankful for him más the team behind him!
Amelfi Rosario R.
20:11 05 Jun 23
Great experience with great doctors and caring staff
HNH is a medical Specialty Group that has Different doctors for different ailments they have Good doctors and a caring staff.The office manager Raenel helped me get a same day appointment. My wait time was minimal . Krystie and Carolina were top notch and took great care of me.I would highly recommend the heart and health offices.I have been going here for 11 years,because of the doctors and the great staff.The new Facility In Coram is beautiful.The staff is great and really cares about people,not like these factory medicine places where you are just a number.
Dr. Guida is a life saver. Never have I met a physician so genuinely interested in helping. He has saved me from being miserably sick on multiple occasions. I will recommend him to anyone with asthma, allergies or both. Office staff is equally friendly and helpful. Kudos to the entire office.
Very short wait time & easily able to make an appt. Very clean & friendly practice. Great doctor/patient communication!
Babylon office is great. Deb at front desk has a smile on her face & knows everyone's name & greets you when you check in
Florence G.
16:20 16 May 23
An entirely quality experience
Friendly staff, very professional!
Francine P.
15:13 16 May 23
The Drs and staff are really caring and helpful! The office manager Raenel is the best!
My son saw the nurse practitioner, Ilyse. She was fabulous! She was so friendly and immediately made my 5 year old feel at ease. She was spot on with her assessment, diagnosis, and treatment. My son was feeling better and his asthma was controlled with in 1 day of seeing her. I cannot say enough good things about her. We will certainly continue to be long standing patients of Ilyse.
The staff is very professional and friendly. Debbie at the front desk was very helpful. I have known Dr Guida for 20 plus years and he's always very thorough and helpful.
I adore the staff at Heart & Health Plainview. 10/10 across the board. Everyone from the doctors to admin are amazing. Dr. Gutierrez and Dr. Hansen are very thorough and really take the time to get to know you, listen, and understand.
In this age of corporate medicine and profit driven healthcare, it is refreshing to walk into an office and be treated with passion and as a person. Dr. Guida and his staff are very thorough and take their time to explain things and answer all your questions! I would highly recommend this office!
Mark Roecklein (.
20:48 18 Apr 23
Dr. Nick DeMetriou at Heart & Heart is caring & devoted to his patients.Dr. Nick's attention to detail was instrumental in discovering concerning results on my tests & patiently explained everything to me.Dr. Kavesteen & the rest of the North Babylon office is also very kind!
This is a wonderful location with an incredible staff. The office manager Raenele is truly dedicated and a busy bee. They care about their patients and staff in a way that a big conglomerate practice wouldn't be able to. The attention and care is incredible and im grateful for the opportunities they have given me personally
Love the new office, staff is so helpful and friendly.All of the doctor are very knowledgeable and kind.Nurse Practitioner Krystie Kramer she rocks!!! The office manager Raenel goes above and beyond.
brianna P.
20:41 30 Mar 23
When you walk into this office and, the first person you is meet is Jessica. you know, you are in good hands. She is very professional, personalble and always smiling. If you need to call into the office with a question she is right there for you, by either getting your answer Immediately or a call back. She gets things done for you.I use Sandy Terc for all my medical needs. I can't say enough about her. She is wonderful. Makes you feel so comfortable from a physical or the common cold. She was right ontop of thiings during COVID. Everytiime I called she always gave me the time to talk and ask questions. This is who she is, a very professional, warm, sensitive person. Wouldn't use anyone else.
Loretta K.
14:10 29 Mar 23
Today was the first time I have ever been there and it really was a great experience. The communication was great, staff were helpful and informative, and they made me comfortable during the tests I had to receive. Highly recommend.
I started going to see Dr Nick for almost a year now and ever since I have he has done everything in his power to help me. I just graduated from getting my masters, work 2 jobs, and kids. My life is very stressful and it's ver y hard to control my blood pressure. Dr Nick is so caring and understanding. He takes the time to listen to what you're going through. He runs tests that he feel will help not unnecessary test. He is playful and kind. He remembers everything about your life and asks about your family. I will never stop going to him and I recommend everyone to him. He has an amazing team of people that work with him and if I could give him 100 stars I would. The officer is also very clean and they work with your schedule.
Due to Dr Nick's attention to detail a negative stress test led to two blockages being found in my heart requiring four stents. At the age of 46 I am fortunate that these more than 70% blockages were found and stented before I had a heart attack and suffered damage to my heart or worse.
Dr.Demetriou saved my life. Walked in this office just for being proactive and he went above and beyond to make sure all tests were fine. He found a problem which I had no symptoms of. Basically found the problem addressed it and I'm on the road to recovery.
Heart and Health Medical is a great doctors office. The staff is completely nice and cooperative. They have the best allergist who is super funny and always willing to help. The front desk ladies always bring a smile to my face (especially Debi) and all the nurses are very caring. Overall great experiences every time I've went!
Samantha W.
01:47 08 Dec 22
I've been going to this office for about 3 months now after feeling chest pains. Not only did the Nurse practitioner Samantha amazing, the nurse staff who took my information and stats down was awesome as well. I'm always nervous about going to new doctors and couldn't believe how kind and understanding they all are. Samantha and the nurses who helped check me in the first time listened to all of my concerns and gave me a detailed plan of the next few tests she had planned and even said that if for some reason my insurance didn't approve any tests they would call me and figure out another way to get to the bottom of what was going on. All in all a very good location and staff, you'd be crazy not to want to go here for help.
I am so very grateful to the staff and the doctors at Heart and Health Medical. They are always positive and helpful. Not like some of the doctor's offices you may have encountered, they are ALL happy to be at their jobs and welcoming you with their kindness. I love going to Heart and Health and would highly recommend anyone who may have moved to the area or are not happy with their current doctor, to definitely see it for themselves!! Thank you Heart and Health Staff and Doctors for always being the best in class at your jobs.
Always received very friendly service from front desk - Tina is our very caring coordinator -and we feel very comfortable with the medical service of Dr.Gutierrez who is extremelyfriendly with his top notch medical care!
I feel at home. Sandy is the best PA!!!!!
Great experience. Very thorough and explained everything that was going on.
Jennifer and Jessica are courteous, professional and an asset to Heart and Health.
Frances H.
08:55 17 Nov 22
Rajesh kumar S.
15:02 07 Nov 22
I have been a patient of Heart and Health for about 5 years and recently been under the care of their new staff member, Dr. Nick Demetriou. Dr. Demetriou a/k/a "Dr. Nick" has been wonderful and thorough with me throughout all of my visits. Because of his great care, it was discovered that I needed by-pass surgery sooner rather than later! So he was a life saver to me! Dr. Nick takes his time and really cares about his patient's overall health. He treats everyone with respect and dignity. The staff as well is always friendly, knowledgeable and accommodating. I have no problem with the practice and would recommend Dr. Nick and staff to anyone!
Stanley B.
00:03 24 Aug 22
Been with H&H Medical for around 6 years. I began with Dr. David Kavesteen and was never, ever disappointed with my visits and care. In last year a new doctor joined the team, Dr. Nick Demetriou. "Dr. Nick" as he is referred to is a pleasure to deal with as well. He always has a welcoming hello and smile, pleasant conversation, calming atmosphere. He has a great memory of details from prior visits. I do not feel like a number, but a patient. He listens to all my concerns and puts me at ease. Dr. Nick is thorough and truly cares about one's concerns/health issues. He is easy to talk to and mostly has and enjoys a sense of humor as well. He listens to what you have to say and doesn't just push your opinions or concerns aside, but either carefully explains his opinion or agrees to further research a situation if needed. The support staff and the office are also a pleasure to deal with. Always a nice hello and how are you before "business". Everyone is most accommodating and sweet. Give Dr. Nick a chance and you won't be disappointed!
Patricia M.
00:15 03 Aug 22
I love that this group treats you as an individual. It is nice to have direct contact with them at the office when you call. They get back to you very quickly and are always pleasant. The doctors are very nice and follow up.This is very hard to find these days.
All of my experiences with this location have been top notch. Caring, Informative, efficient and expert. Unique in that they are privately owned and not subject to the corporate protocol found with the "conglomorate" owned facilities in our area. Many specialists available at the facility. I highly recommend them for senior citizens as well as your adults.
The best care I have ever had. Dr. R and Dr.G are the best, they know what I need to keep my health in good shape.
Everyone is always very helpful .
Maureen N.
18:38 29 Jul 22
Heart and Health of Massapequa provided COVID testing at my job for the past year. The staff was very friendly and efficient.I recently started seeing an allergist at the Babylon location and was very pleased with my initial visit and the follow up.I would certainly recommend Heart and Health.
I have been a patient with Heart and Health Medical for a few years now. I started out at the Plainfield Office then my doctor went to the North Babylon office so I began going there. He left the practice sometime in 2019 or 2020. Since I was going to be starting a new relationship with a doctor and the Massapequa office is closer to my house, I choose to do it there. In comes COIVD and in office doctor visits virtually stop. When they resumed, Dr. Nicholas Demetriou was there to greet me. "Dr. Nick" has been AWESOME is addressing my medical needs. He takes the time to talk to you and to put together a plan of action, breaks it down step by step and is ready to adjust the plan along the way in either direction depending on your results. One of the biggest things I truly appreciate about Dr. Demetriou is his conversation in regards to the importance of lifestyle changes for healthier living. It's easy for a doctor to prescribe multiple medications to yield the results they are looking for. It takes patience to guide the patient and give them the time to make the necessary lifestyle changes so they can yield those same results themself. I am an example of that, Thanks "Dr. Nick" !!!
They have to upgrade their phone prescription line. I leave a message and it never gets sent to my drugstore. Also they tend to charge me for a copay even though I have two insurance companies. I'm very careful now and don't give a copay. The secondary covers that. Otherwise the doctors and staff are good.
Patricia F.
23:02 29 Mar 22
Been with them for years, I see Dr. Kavasteen, and extremely happy, he is calm, professional, and very detailed. The office staff could not be nicer, always a positive attitude, very professional The wait time is within 30 minutes.
Dr Farahmandpour is a life saver. He helped my husband and went above and beyond to save his life and keep him out of the hospital on a ventilator last fall. City MD sent my husband home and did nothing for him. After calling Dr F, we did a telehealth appointment and he ordered prescriptions and an inhaler to treat him . Although Frank resisted at first to take medication, he had no choice as he became more seriously ill and couldn't breath. Without Dr F I truly believe he may of been hospitalized on a ventilator or worse. Frank improved, but then digressed again and Dr F was able to give him an additional life saving inhaler and more medications. He is a very experienced DR who truly cares about his patients. My husband is stubborn and DR F was persistent and compelling which is what I needed . Had we gone to a different Dr. I don't believe things would of turned out well. He SAVED his life. I am forever grateful.
I have been with the wonderful staff for several years now and I trust them wholeheartedly! Dr.K is the reason why I am most thankful for helping me to turn my health issues around. Definitely would not only recommend but strongly advise to choose this medical facility to be your primary source for your health.
Excellent Service! Wonderful Staff!
Veronica F.
01:54 15 Feb 22
Valerie O.
21:11 14 Feb 22
I normally don't write a review for anyone but after going to Dr kavestin for a general check up and a heart check up, I was so impressed with him being so knowledgeable and at the same time so nice, I had to take the time and thank him online. Love the office and the office workers as well.
The Doctor was very compassionate and thorough. The office environment is very friendly, clean and follows all Covid safety measures. I highly recommend this facility.
Rosemarie B.
03:49 12 Feb 22
I was a patient but haven't been there in about 5 years. They were very accommodating to get me in asap. Extremely friendly staff and Dr G was great! Will def return for my future primary dr visits.
The drive-up Covid testing and the ability to make appointments ahead of time has been a lifesaver for my testing requirements at work. The ladies are quick and pleasant, and the results are posted on the portal quickly - no waiting around with actual sick people!
Catherine F.
21:00 11 Feb 22
The most amazing staff. They took me early because I was so uncomfortable with my allergies. The nurse and nurse practitioner "Ilyse" were supper nice and helpful. This place got me the help I needed immediately and put on a clear plan to find out my trigger. Huge thank you to the staff
Maureen N.
11:50 06 Jan 22
theresa R.
03:45 06 Jan 22
Dr. Kavesteen and the gang at Heart and Health couldn't be more helpful, caring and accommodating - a rare find these days. I speak from experience with a complicated health history. They are very kind and extremely thorough. I highly recommend Dr. Kavesteen and his team.
Very courteous and professional. I've experienced a lot of offices but this office stands out. They actually care and follow up with you on appointments whether, phone call or email.
They actually treat you like a person .you askA question and they give you an answerRealiy clean and very pleasant staff! I've never hadA bad experience in their office. !!!!!!!
Quick and easy!!! And very friendly!!!
Migdalia R.
12:06 13 Oct 21
The office staff was courteous and friendly and accommodated me for a last minute appointment squeezing me in. Dr. Gutierrez took his time evaluating my symptoms and put me at ease. He diagnosed and prescribed me medication and I found great improvement within a few days of taking it. I highly recommend this physician and facility.
Michael C.
20:56 12 Oct 21
Very safe, very professional, and very informative!
Very detailed and pleasant experience. Did not keep me waiting and the Nurse and doctor were very professional and made me feel very relaxed.
The staff was very friendly and the appointments were on time.Everything was also very clean which eased our anxiety during these difficult times.
I have never had such weight loss success as I have had with Dr Mary. She has helped me with the mental and physical obstacles of my weight loss and I truly look forward to each and every office visit.
Josephine B.
04:36 02 Oct 21
I would like to thank the Office Manager of the Middle Island office, Ranelle (spelling?) for her handling of a problem that I had. Ranelle listened to my problem intently and then gave me an offer to help. Well my problem was solved. I always saw her smiling face across the the counter but never knew her name or that she was the Office Manager. Thank you Ranelle for being such a caring person.
Good staff..only thing is I received an echo but never got a call back with results or anything. Otherwise would of got 5 stars
Staff is friendly and efficient, doctor is extremely knowledgeable and compassionate. I have a chronic illness with autonomic nervous system dysfunction and have been to many doctors over the past 5 years. Some have been downright abusive, adding to the stress, anxiety and depression that often goes along with a chronic and debilitating condition. Dr. Kavesteen treats me with respect and understanding. I'm so glad I found this practice!!
I followed Dr Guida to Heart & Health he has been my allergy Dr for many years & been very happy with the services I go to the Massapequa office.Amber his nurse has been extremely helpful whenever I call with questions about anything.
Tiffanie B.
02:06 19 Aug 21
Marlene B.
23:14 18 Aug 21
francesca R.
20:17 18 Aug 21
The staff at the Middle Island location is the best. They are always so friendly and very welcoming. Sometimes wait time is long but no different than anywhere else. Worth the wait.
My podiatrist is here. Such a wonderful doctor! Also went here for a rapid COVID test. Quick service in my vehicle. Very easy for the patient.
Kaitlyn M.
03:30 06 Aug 21
What I like most is I do not feel rushed and I can actually tell the doctor what's going on. Some doctor have one foot in the exam room and one foot out.
stephanie L.
17:26 01 Jul 21
Very friendly personnel and excellent doctors.
Patricia S.
13:39 16 Apr 21
Best medical office for taking care my all personal concern. Prompt call back from doctors. Feel very safe and relax
Everyone is pleasant and knowledgeable
Doctor Thomas Risman is our Doctor from 1983 we thing he is Exellent family Doctor
I find it very easy to make an appointment at this location. The staff is very friendly and knowledgeable. Dr. Gutierrez is an exceptional Doctor with a very calming bedside manner.
Michelle S.
22:00 01 Mar 21
GENESIS R.
19:40 01 Mar 21
May I please ask if I qualify for the coronavirus vaccine?
Christopher M.
17:32 01 Mar 21
SuzAnne G.
14:24 01 Mar 21
Katharine Downer H.
14:08 31 Oct 20
Friendly staff. Mary and Nicole are wonderful.
Christine W.
02:20 29 Oct 20
Over all a good experience. Woman working behind the front desk could have been a bit friendlierReal like it if they did blood tests/drawing in office instead of going to a lab
I absolutely love Dr Reisman! He is so nice and very caring. ❤
I refuse to go anywhere else. Dr. Reisman and ALL his staff are always there for me with compassion and professionalism. Also, if I ever need a special test, they usually offer it right there in the same office. I work for a world class hospital where I can be seen anytime and do not live close by, but I will not go anywhere else!
My experience with Heart and Health was very positive. I had a very unhealthy lifestyle and was plagued with stomach issues and sickness. I am on track and feeling a lot better; thanks to the team of doctors at Heart ad Health.
Dr. Guida and staff are wonderful. Appointment was quick and informative. The care for my child was evident. Will recommend to all my friends.
Anthony W.
14:54 06 Apr 19
spectacular medical practice. The best on long island!
Long Island H.
01:10 12 Jan 19
I will always choose to go Heart and Health in regards to my cardiology needs. I would even pay out of pocket if I had to do I trust these guys so much.
Outstanding medical practice. Been going for over 2 years now and always have a great experience. One of the best cardiology practices on the island.
Danielle P.
15:02 06 Apr 17
anthony B.
12:51 17 Oct 16



"He is the best doctor I have ever seen"
Usman G
Verified Review

"He is extremely knowledgeable and has an excellent bedside manner. In the past I have been to many doctors that treat you like a number...Just in and out the door. Dr. Kavesteen actually listens. He really does care about his patients and it's very obvious."
King C
Verified Patient

"Good thorough office and doctor"
Jeffery M
Certified Review

"Staff very polite helpful"
Adrianna R
Professor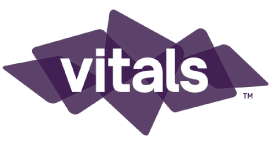 "Dr. Kavasteen listens to the patient and is very knowledgable, giving the best advise for your situation. He has excellent bedside manners."
Anonymous
Patient

"Had no particular symptoms but Dr Kavesteen found I had an aneurysm of the aorta which along with a surgeon he recommended monitored it until surgery was necessary. Definitely saved my life."
Jerry C
Patient

"Dr. K and his staff are welcoming and always put their patients at ease. He and his staff were a pleasure to work with, and I enjoyed my experience at his office in North Babylon."
Jennifer
Professor

Rimply dummy text of the printing and tRimply dummy text of the printing and typesetting industry. psum has been the industry.
Robert Adison
Professor

"I had a very positive experience when I saw Dr. Kavesteen at Heart and Health. Dr. Kavesteen was very professional and clearly explained my diagnosis and the different methods that we could use to treat it, both natural and with medication."
Anonymous
Patient

"I have referred several people to this doctor as a result of the incredible service that is provided. The Doctor through his persistence located a problem (and corrected) in my heart that had previously been undetected. I credit being alive to this physician."
Anonymous
Patient

"The doctor was so pleasant and gave me the information I needed and didnt make me feel uncomfortable. Dr. Kavesteen was very knowledgeable when it came to diagnosing me. He is very down to earth. A great doctor I will surely recommend him to my friends and family."
Anonymous
Patient