Long Island Doctors Offices Accepting United Healthcare Community Plan Insurance Plans
At Heart and Health Medical, we accept United Healthcare Community Plan insurance at our four convenient Long Island locations
Book An Appointment Online >

At Heart and Health, we put our heart into your health.
Heart and Health Medical is Long Island's leading service provider for all your medical needs. Our services range from specialty medicine to general practice for patients young and old alike. As part of our commitment to our community's health, we hold ourselves to the highest standard of service and strive to make each patient feel like family. Our treatment plans are designed to be effective and unique to each individual. Book an appointment with one of our top rated doctors today.
Our Medical Specialties
Cardiology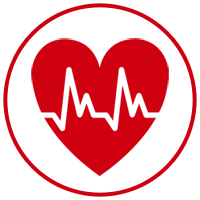 Heart and Health is home to the best cardiologists in New York State. We focus on preventative care for individuals prone to cardiovascular disease, as well as treatment for individuals with existing cardiovascular issues through non-invasive and interventional cardiology techniques.
Podiatry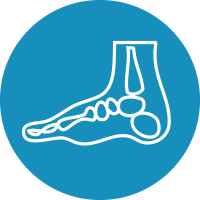 At Heart and Health Medical, we offer the very best care in podiatry using the latest technology and attentive staff. Our podiatry department are experts in all foot and ankle related injuries and issues.
Family Medicine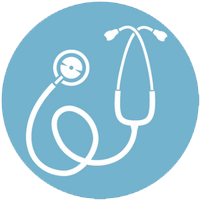 Our general practitioners are your go-to team of doctors for protecting and supporting the health of your loved ones. From regularly checkups to health management and family planning, our Primary Care Doctors are at your disposal for all your family's basic medical needs.
Internal Medicine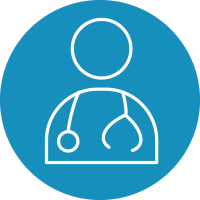 Internal medicine doctors specialize in preventing, diagnosing, and treating the most common illnesses in adults. We focus mostly on preventative care to reduce the onset of chronic conditions and set our patients up for a lifetime of health and success.
What Our Patients Say
This doctor and his staff are the most professional of any that I have ever had the pleasure of dealing with. They are courteous on the phone and in person. I have been to both of their locations and had the same positive experience. The doctor's bedside manner, and professional knowledge factored in with absolutely ZERO wait time is all that I could possibly need from a health care provider and it's employees. Thank you! I highly Recommend!
I met Dr. Kavesteen at a free heart and health screening in October of 2015. My BP was extremely high that day and after speaking with him I knew right away that I couldn't have a better person to be my Cardiologist! We saw each other weekly for 6 weeks and every time I went there I felt better and better not only physically but in my confidence and respect in him and the entire staff. Dr. Kavesteen is the best! You and your loved ones will be happy you chose him like we did!
He is extremely knowledgeable and has an excellent bedside manner. In the past I have been to many doctors that treat you like a number...Just in and out the door. Dr. Kavesteen actually listens. He really does care about his patients and it's very obvious.
Lovely doctor & staff, office is pretty and inviting...Very informative, professional and personable. Really liked the people in this office. Highly recommended!!
Make your health a priority.
Schedule an Appointment at One of Our Locations Today!
Book An Appointment Online >