Heart Score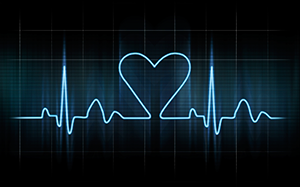 Who Should Have a Screening?
In regards to a heart score screening, all adults over age 20 should also have a cholesterol screening
Children and adolescents of high-risk families should also have cholesterol screenings (High-risk families are those in which a parent or sibling has had a heart attack before age 55)
Anyone with a cholesterol level over 200 mg/dL should have the results confirmed by taking the screening again within two months
Anyone whose cholesterol level is borderline high (200-239 mg/dL) should follow-up with another screening annually
Four Reasons to Choose Heart Score:
It is not a mass screening. You will have a one-on-one, private consultation with a health care professional regarding your risk factors.
In addition to total cholesterol, it checks HDL, LDL, triglycerides, blood sugar and more.
It provides a body-fat analysis in addition to measuring your height and weight.
To pinpoint your risk factors, it uses an extensive personal lifestyle analysis.
Once your tests have been completed, you will receive a comprehensive report that will help you understand how to lower your risk of heart disease.
The Heart Score Includes:
Personal lifestyle analysis
Cholesterol test (HDL and triglycerides)
Blood sugar test
EKG test
Blood pressure assessment
Body-fat analysis