Medical Center Long Island
La Grande Place 1350 Deer Park Ave
North Babylon, NY 11703
Phone: 631-482-1355
Get Directions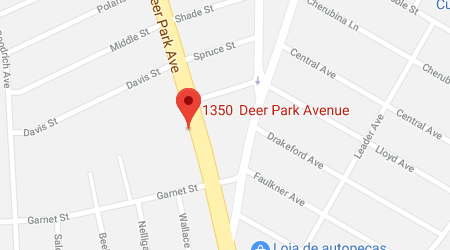 The knowledgeable staff at Heart and Health Medical Center PLLC in North Babylon NY provides personalized primary Care attention and excellence in family medicine, podiatry, and cardiovascular care to fit the needs of each patient. Our cardiologist, podiatrist, and family physicians can see to all of your health care needs. Heart and Health Medical delivers comprehensive and compassionate health care to patients all across Long Island.
The primary Care practice administers Carotid Doppler, Echocardiogram, Radiation Free and Nuclear Stress Testing, Holter and Event Monitoring, Metabolic Testing, and Peripheral Vascular Studies in each of our three convenient offices across Long Island, including North Babylon, New York, Middle Island, New York, and Plainview, New York.
Heart and Health Medical works along with your primary care physician to help care for your heart and your overall well-being for a longer and healthier life. Heart and Health Medical has won the Patient Choice Award in 2008, 2009 and 2010. Dr. Kavesteen is recognized as a "Leading Physician of the World" and the "Top Cardiologist in Babylon, NY" by the International Association of Cardiologists, and as "One of America's Top Cardiologists 2010″ by the Consumers' Research Council of America.
---
The Cardiologists:
David Kavesteen, MD FACC
Board Certified in Cardiovascular Diseases & Nuclear Medicine
Dr. David Kavesteen received his Bachelor of Science in Biochemistry from SUNY Stony Brook. He pursued his passion for medicine at SUNY Health Science Center's School of Medicine in Brooklyn, NY, and completed his internal medicine internship and residency at the prestigious New York University Medical Center. Dr. Kavesteen continued with further education in cardiovascular diseases and nuclear cardiology, completing his fellowship training at Maimonides Medical Center. He has received numerous awards and published many medical articles, and founded Heart and Health to pursue his holistic, preventative approach to cardiology.
Anthony Spera, MD FACC
Board Certified in Cardiovascular Diseases
Dr. Anthony Spera has been practicing Cardiology for over 20 years. He received his Bachelor of Science in Biology from Adelphi University in Garden City, NY. He went on to pursue his passion for medicine at SUNY Health Sciences Center's College of Medicine in Brooklyn, NY, and completed his internal medicine internship at Long Island Jewish Medical Center in New Hyde Park, NY. Dr. Spera then completed his fellowship in Cardiology at Nassau County Medical Center in East Meadow, NY. He is a Fellow of the American College of Cardiology and the American College of Chest Physicians, and a member of the American Medical Association, the American College of Physicians, and the American Heart Association.
---
Family Medicine / Cardiology Care / Podiatry
Esther Hansen, D.P.M.
Dr. Esther Hansen received her Bachelor of Science in Biochemistry from SUNY Stony Brook. She completed her Doctor of Podiatric Medicine from New York College of Podiatric Medicine in New York, N.Y. While completing her Podiatric Surgical residency training at The Department of Veteran Affairs Medical Center in Northport, N.Y., she had the opportunity to work in wound care at Stony Brook University Hospital Leg and Foot ulcer Group. Prior to joining Heart and Health, Dr. Hansen had been in private practice for eight years. Dr. Hansen is a member of American Podiatric Medical Association. She is also a Podiatric Surgical Attending at North Shore LIJ Southside, Bay Shore, N.Y., and consulting podiatrist for The Hamptons Center for Rehabilitation and Nursing, Southampton, N.Y.
---
We service patients in:
Babylon
Bay Shore
Brightwaters
Commack
Deer Park
Dix Hills
Islip
Lindenhurst
Massapequa
West Babylon
Heart & Health Medical has an office in North Babylon, NY, & our doctors are all Board Certified in their respective fields, including Internal Medicine, Cardiology, Podiatry, and Nutrition. Call us today or schedule an appointment now!